Ariel (Delgado) Taylor on her time at Harvard
Harvard College Class of 2010, BA English Language and Literature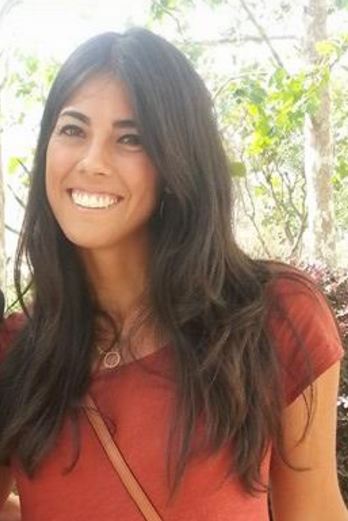 About Ariel
I grew up in San Diego, CA and loved it. I knew I wanted to make my way back to California eventually and I currently live in San Francisco. Right now I am taking care of my 15-month-old daughter, Gemma, and working with this organization! Before Gemma was born I had jobs in tech and fashion -- most recently I worked at Everlane.

Why Harvard, and what helped your application?
Almost all of my exposure to colleges came from a few friends and my high school college counselor. Neither of my parents graduated from college, and while they were very encouraging and pushed me to get a degree they didn't know much about the application process or requirements. One thing I want other applicants to know is that you don't have to have straight A's to get into Harvard. The admissions committee looks at your whole life. I was homeschooled through 8th grade, spent my freshman year in a public school while living with my aunt's family and then went to a private school 10th-12th grade (back with my family). My brother passed away during my freshman year and needless to say that was hard. I only got 2 A's my first semester freshman year and took no AP classes. By my senior year I got all 'As and and I was in 3 AP classes. there was a continual upward trend of grades and challenges from my freshman year to my senior year, and I was committed to a sport, playing year round and going to big tournaments. My college counselor told me that the admission committee wants to see that you are always challenging yourself, improving and that you have a passion.

What makes Harvard special?
Early in the morning, when the dew is settling on leaves and the earth still feels misty, walking through Harvard's red brick buildings and cobblestone sidewalks feels almost majestic. The physical place itself has it's own east coast, academic and charming aura. Coming from California it was unlike anything I'd experienced. However, what I think makes Harvard really special is the people. I've never met more interesting, motivated, diverse and open people. It's really incredible and inspiring to be surrounding by students and advisors who are always trying to reach new goals and explore new places.

What was it like to be a member of the church at Harvard?
A couple weeks into my freshman year at Harvard I realized that maintaining my testimony in college was a different ball game. Not because Harvard was full of people who questioned my beliefs or because there were parties. Simply because I no longer lived with my family who prayed everyday, I wasn't going to seminary everyday or mutual every week. I realized that I needed to make my own spiritual routines in order to keep a strong testimony. I took institute classes, went to church, and Harvard's FHE was a highlight of my week. I loved going to church and meeting students/ young adults from all over Boston and some of my best friends from college are LDS. I did have friends who were curious about Mormons, and close friends who confided their skepticism of the LDS faith, but I liked being able to explain what I believed and felt there was enough support that my testimony grew from those experiences rather than shrinking.

How did you fund your education?
I received a lot of financial aid, a couple of scholarships, I took out small loans, and I worked every semester. My dad was a city bus driver while I was in college and my mom is a massage therapist. They were asked to contribute financially, but the cost was doable.