Global Month of Service 2013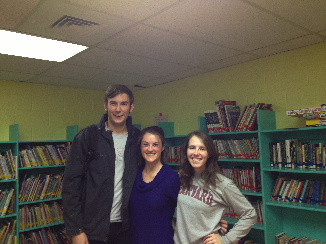 Every April the Harvard Alumni Association hosts the Global Month of Service, an initiative that encourages Harvard alumni to get out and give back to their local communities. Although the Crimson Organization wasn't launching until May, we wanted to participate, so the Crimson Organization staff spent a Tuesday evening volunteering at the Road Home in downtown Salt Lake City.
The Road Home is a private non-profit social services agency that assists individuals and families experiencing homelessness in Salt Lake County and along the Wasatch Front. We manned the play room and had a great time. Sam proved to be an excellent Bingo caller.
Members of the Church perform service constantly as part of their daily lives. If you were involved in a service project in the month of April, send an email to info@harvard.edu. We'll notify the Harvard Alumni Association about your project and get your causes out there as part of the Global Month of Service.